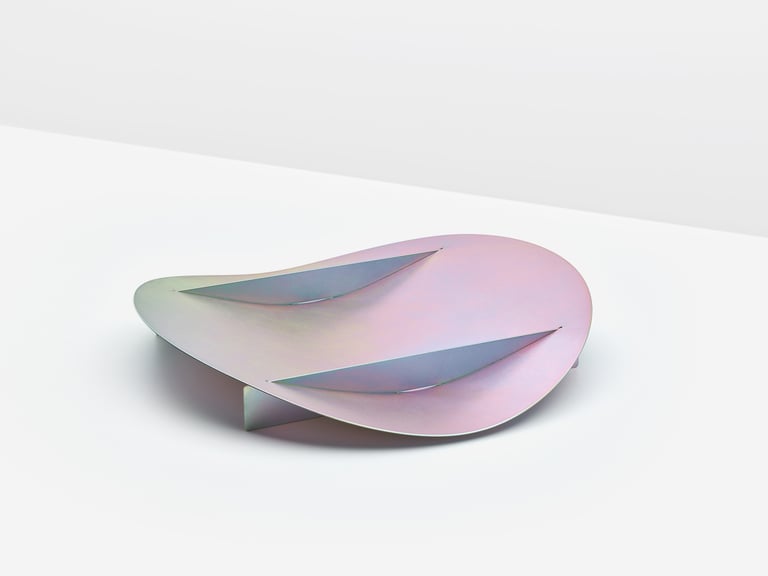 Tension bowl - zinc plated steel
The Tension bowl is assembled from three steel parts, which are locked together due to the tension in the curved sheet. No screws, welds or any other fasteners are used, except the materials own force and desire to bend back to its original flat form.
Due to the materiality of the zinc plating, change of colour might occur when used.
Material: zinc plated steel
Dimensions: approx. 40 cm x 6 cm
*** for custom orders or wholesale inquiries please contact [email protected] ***